Scholars are encouraged to present their research at a professional scientific conference or meeting each academic year. Some meetings are virtual, some are in person, and some are hybrid with a choice to travel. Approval for travel funds is conditional and requires the scholarship director's prior consent. Scholars need to request the funds for travel at least 30 days ahead of time.
LSAMP can offer financial assistance for you to travel to research sites or conferences. Prior to travel you must submit a Travel Authorization form. If you plan to use your own vehicle and be reimbursed for gas mileage, you must become an SFSU Authorized Driver by completing the Defensive Driver Safety Program. If you plan on doing this, please reach out to us for more information.
Want to travel to a conference/meeting? Check out our new Travel Procedure document for more info!
Want to travel to a banned state? Check out this travel guide for more info!
https://genetics-gsa.org/attend-a-conference/As of June 1, 2021, CSU pandemic-related travel restrictions have ended. Authority and responsibility for SF State travel is now at the campus level. The travel ban has been lifted. Reasonable and necessary travel may resume according to the CSU Travel Policy including the timely submission of an ORSP Request for Authorization to Travel (RAT) form or UCORP Dometstic Travel Authorization (DTA) form before making any travel arrangements.
Travelers are responsible for complying with SF department of Public Health orders and the health orders for their destinations. Travelers should adhere to the latest travel guidance from the Centers for Disease Control and Prevention (CDC).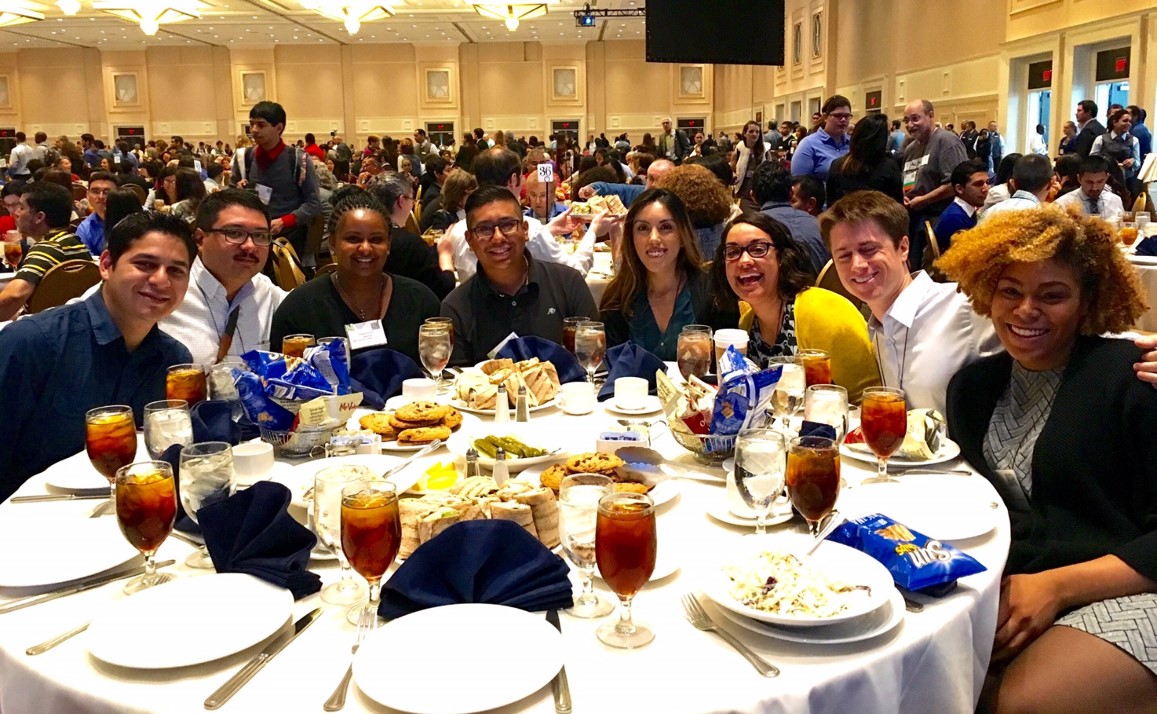 Citing Grant Numbers
LOGOS Available for Use
A Google Drive folder with official SF State & SEO Office logos available for use HERE. Please feel free to use these on your presentations!
For UCSF CCC logos, log in to the CCC Member webpages HERE. Ask your faculty research mentor or SEO for the credentials.
Poster & Presentation Tips
Abstract tips: HERE
Poster making & Presentation tips: HERE, HERE and HERE
POSTER PRINTING
Sample Conferences for SEO Scholars
Other Sources of Funding for Travel